August 12, 2021
Posted by:

Tran Hieu

Category:

Auditing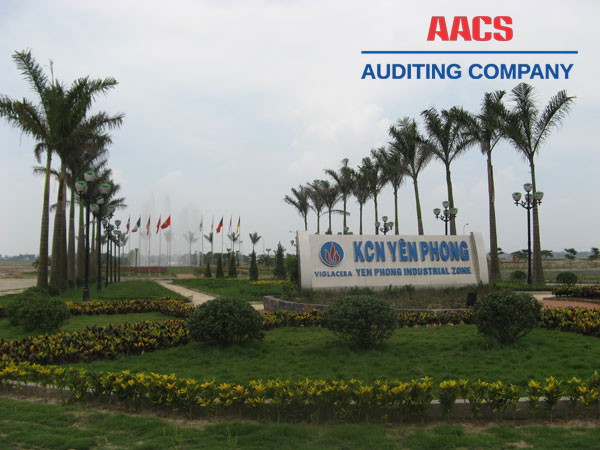 AUDIT SERVICES IN YEN PHONG BAC NINH
Yen Phong district is a district located in the northwest of Bac Ninh province. The North borders Cau River, separating it from Bac Giang province. The South borders Tu Son district and Tien Du district. The West borders Soc Son district and Dong Anh district of Hanoi city. East borders Bac Ninh city. Yen Phong district has 14 commune-level administrative units, including Cho town (district capital) and 13 communes: Dung Liet, Dong Phong, Dong Tho, Dong Tien, Hoa Tien, Long Chau, Tam Da, Tam Giang , Thuy Hoa, Trung Nghia, Van Mon, Yen Phu, Yen Trung.
Because of its great potential, Yen Phong has attracted strong domestic and foreign investment capital in recent years.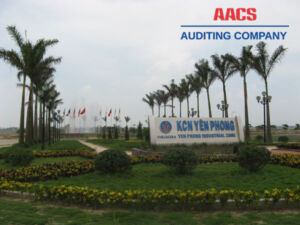 AACS audit service in Yen Phong
AACS has extensive experience in the field of auditing with the ability to solve auditing difficulties, expertise and sharp skills to serve business needs. Auditing services at Gia Binh will help businesses perform faster and ensure reliability.
AACS Auditing Services is one of the leading auditing companies in Vietnam in the field of financial statement auditing, completed project settlement auditing, operational auditing, and compliance auditing.
AACS auditing company will help you implement audit processes suitable for your business. The final published results will help businesses become trustworthy, helping units accurately and objectively evaluate the business's development situation. In addition, data and reports from auditing services will help businesses Yen Phong have a realistic view and have an appropriate sustainable development plan.
Benefits of using audit services in Yen Phong of AACS
Auditing services at Yen Phong will help businesses gain many benefits. Auditing is an activity that helps businesses become more transparent. At the same time, the opportunity for many other units and potential partners to know and cooperate is high when the business financial situation is stable and creates trust for customers and investors.
Auditing services at Yen Phong ensures high reliability, accuracy and speed. Units right on site Yen Phong AACS will quickly seek out detailed and specific discussions.
Auditing helps increase the reliability of corporate financial reports.
During the audit process, the discovery of errors will help businesses improve themselves and provide positive feedback in implementing more professional business operations.
Helps businesses understand the specific situation of their business and see risks in business.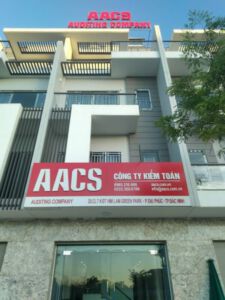 Audit service packages provided by AACS in Yen Phong
Auditing service company at Yen Phong – AACS has many service packages to suit the needs of businesses
– Auditing financial statements in Yen Phong
– Auditing settlement reports in the field of construction works
– Audit revenue, expenditure and operating costs of DOA
career.
– Auditing financial statements for tax purposes
– Review accounting books, tax refund consulting, tax finalization
Reasons to choose audit services in Yen Phong of AACS
Audit Services helps financial reports be more accurate and honest.
Detailed planning helps businesses monitor and understand.
Ensuring quality and the ability to sensitively resolve problems when detecting errors.
Make sure to return reports on time and in accordance with legal regulations.
Our audit services have been provided for many years across the country and have received a lot of trust from customers because of their reputation and quality..
Auditing services ensure fairness, openness and transparency, following strict procedures to help businesses increase reliability.
Please contact immediately Auditing services in Yen Phong of AACS for detailed audit and consulting service quotes. AACS is always ready to support your business and unit.
AACS AUDITING COMPANY LIMITED – Bac Ninh Branch
Phone: 0222 350 6789 – Mobi: 0972.958.639 (Mr Hieu)
Email: hieu.aacs@gmail.com – hieutv@aacs.com.vn
See more quotes: Audit quote at Yen Phong Bac Ninh
Auditing in Yen Phong, Auditing company in Yen Phong, Yen Phong Auditing, Financial statement auditing service, Reputable auditing company, Accounting service, Auditing company in Yen Phong Bac Ninh, Auditing service Financial statement audit, Audit service fees, Reputable auditing company, accounting services, Yen Phong accounting services, Reputable auditing company, Yen Phong accounting company, Auditing in Yen Phong, Company audit in Yen Phong, Yen Phong Audit, Financial statement audit service, Reputable audit company, Accounting service, Audit company in Yen Phong Bac Ninh, Financial statement audit service, Audit service fee , Reputable auditing company, accounting services, accounting services in Yen Phong, Reputable auditing company, accounting company in Yen Phong, Auditing in Yen Phong, Auditing company in Yen Phong, Auditing Yen Phong, Financial statement auditing service, Reputable auditing company, Accounting service, Auditing company in Yen Phong Bac Ninh, Financial statement auditing service, Audit service fee, Reputable auditing company, Accounting services, currency accounting, reputable auditing company, currency accounting company