July 30, 2020
Posted by:

Thu Phuong

Category:

Business support
Company auditing services in Lao Cai – AACS
Provided by AACS Auditing Company Auditing service for state-owned enterprises and FDI enterprises and many other private enterprises in Lao Cai. AACS is committed to bringing you a auditing services quality, fee auditing services Affordable and scheduled to suit the needs of each unit.
Auditing services in Lao Cai provided by AACS Auditing Services Company, suitable for many units and businesses. Because Auditing services in Lao Cai Designed specifically and suitable for each business and different organizations.

AACS always brings the best benefits to customers
Why should you hire an auditing service in Lao Cai??
Submit audit reports to state agencies.
Publicize financial reports.
Financial openness and transparency among investors.
Bank statements
Bidding report
Tax finalization
Verify finances to settle abroad and invest abroad.
Audit process in Lao Cai of AACS
Step 1: The audit unit in Lao Cai will receive the needs, discuss basics and start planning
Step 2: Receive digital data from accounting and check the accuracy of the numbers through documents and invoices.
Step 3: Directly participate in the audit process at the business unit to ensure accuracy and reliability.
Step 4: Compare and contrast actual results with data to evaluate and analyze
Step 5: Perform an audit, if errors are detected, they will be reported to the business and together they will discuss and come up with a reasonable solution. AACS always strives to solve difficulties for businesses and advise on reasonable solutions.
Step 6: Check and unify the data so that they match each other, thereby helping businesses complete the report before it is publicly announced.
Type servicesMathematics in Lao Cai that AACS provides
AACS has many audit service packages suitable to the needs of businesses in Lao Cai such as:
– Internal financial audit in Lao Cai
– Auditing revenue and expenditure costs and business operations.
– Audited financial statements for tax purposes
– Auditing settlement reports in the field of construction works
Subjects using financial statement auditing services according to law
Enterprises with foreign investment capital.
Credit institutions are established and operate under the Law on Credit Institutions, including foreign bank branches in Vietnam.
Financial institutions, banks, microfinance institutions, people's credit funds...
Insurance enterprises, reinsurance enterprises, insurance brokerage enterprises, branches of foreign non-life insurance enterprises.
Enterprises and organizations in which state-owned corporations and corporations hold from 20% voting rights.
Public companies, issuing organizations and securities trading organizations.
Listed enterprises and securities issuers holding 20% or more of voting rights.
State-owned enterprises, except state-owned enterprises operating in fields that are state secrets according to regulations.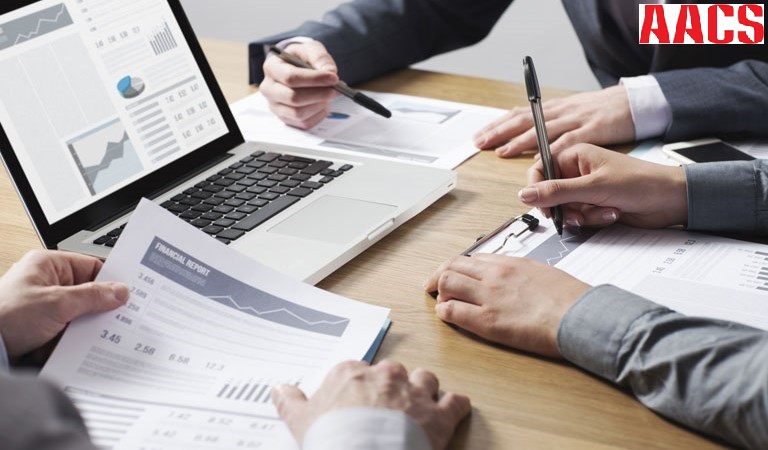 Advantages of receiving audit services in Lao Cai from AACS
Auditing services in Lao Cai Auditing services in Da Lat help businesses detect errors and improve accounting processes professionally, minimizing unnecessary errors. Through audit results, businesses can evaluate the audited financial results of your company. Detect shortcomings and frauds of businesses, then take corrective measures.
Checking the accuracy and verifying information by a highly reputable independent auditing company like AACS will help businesses' financial reports become more reliable.
Auditing services in Lao Cai helps increase trust between company leadership about the business's operating situation and the transparency of financial information about the interests of stakeholders.
Auditing services in Lao Cai Helps businesses grasp risks for sustainable development.
Services of AACS Company about Auditing in Lao Cai brings many benefits, especially for businesses conducting audits in Lao Cai.
Please contact immediately Auditing services in Lao Cai of AACS for service fee quotes and detailed advice. AACS is always ready to support your business and unit.
AACS AUDITING COMPANY LIMITED
Phone: 028 66 500 381 – Mobi: 0908 381 550 (Mr Manh) – Mobi: 0908 688 550 (Ms Phuong)
Email: info@aacs.com.vn