August 4, 2020
Posted by:

Thu Phuong

Category:

Business support
Introduction to audit services in Dak Nong
Auditing services in Dak Nong is a job that helps check and confirm the truthfulness of reports that businesses make. These reports will accurately reflect the actual financial situation of the business. From revenues and expenditures, losses, profits, loans, investments... to clarify the company's asset sources.
Audit in Dak Nong Helps businesses' reports become more reliable. Ensuring the integrity of these reports is to protect the interests of the business and its stakeholders, helping stakeholders exercise their full rights and responsibilities.
Auditing services in Dak Nong of AACS
AACS has extensive experience in the field of auditing with the ability to solve auditing difficulties, expertise and sharp skills to serve business needs. Auditing services in Dak Nong will help businesses perform faster and ensure reliability.
AACS auditing company will help you implement audit processes suitable for your business. The final published results will help businesses become trustworthy, helping units accurately and objectively evaluate the business's development situation. In addition, data and reports from auditing services will help businesses in Dak Nong have a realistic view and have appropriate sustainable development plans.
Auditing services in Dak Nong of AACS will be the perfect choice as this is a unit with a lot of professional experience and expertise as well as being able to offer solutions to help solve business difficulties in auditing.
Audit process in Dak Nong of AACS
Step 1: Unit audit in Dak Nong will receive the needs, discuss the basics and start planning
Step 2: Receive digital data from accounting and check the accuracy of the numbers through documents and invoices.
Step 3: Directly participate in the audit process at the business unit to ensure accuracy and reliability.
Step 4: Compare and contrast actual results with data to evaluate and analyze
Step 5: Perform an audit, if errors are detected, they will be reported to the business and together they will discuss and come up with a reasonable solution. AACS always strives to solve difficulties for businesses and advise on reasonable solutions.
Step 6: Check and unify the data so that they match each other, thereby helping businesses complete the report before it is publicly announced.
Benefits of using audit services in Dak Nong of AACS
Auditing services in Dak Nong will help businesses gain many benefits. Auditing is an activity that helps businesses become more transparent. At the same time, the opportunity for many other units and potential partners to know and cooperate is high when the business financial situation is stable and creates trust for customers and investors.
Auditing services in Dak Nong ensures high reliability, accuracy and speed. Units right in Dak Nong province will be quickly sought out by AACS for detailed and specific discussions.
Auditing Helps increase the reliability of corporate financial reports.
During the audit process, the discovery of errors will help businesses improve themselves and provide positive feedback in implementing more professional business operations.
Helps businesses understand the specific situation of their business and see risks in business.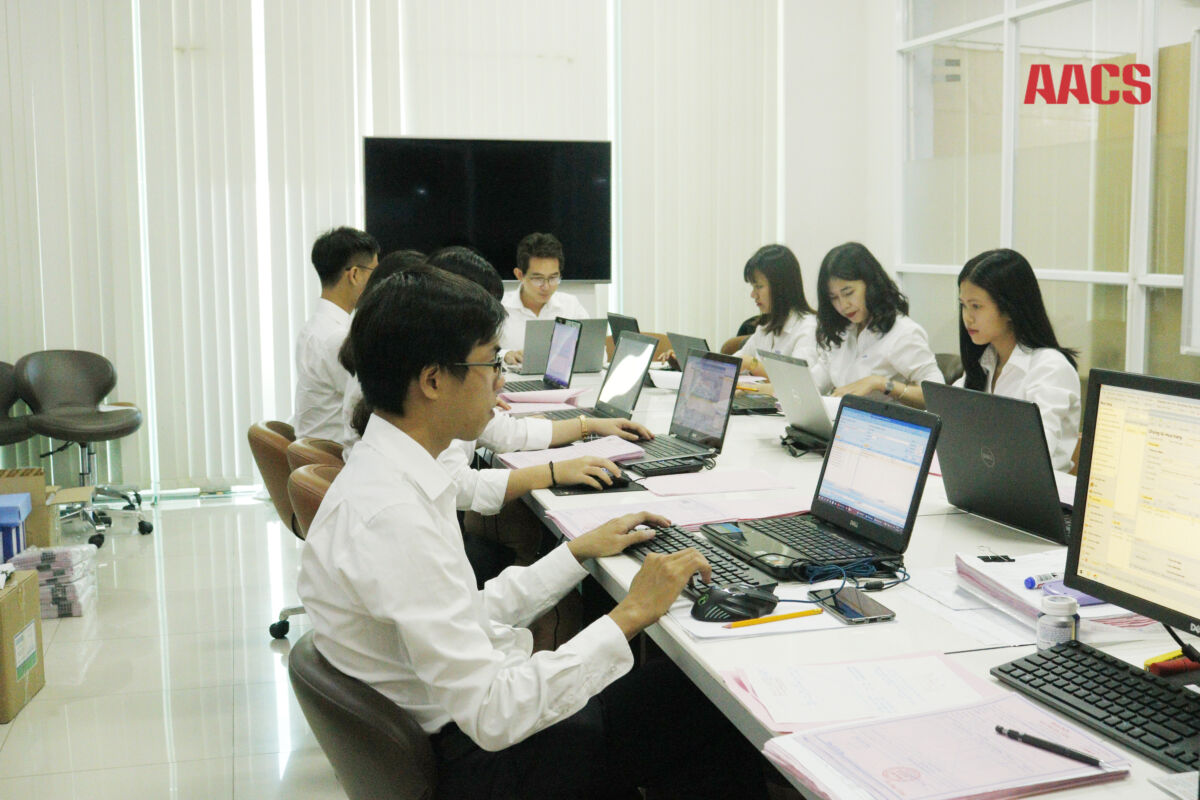 Audit service packages provided by AACS in Dak Nong
Auditing service company in Dak Nong – AACS has many service packages to suit the needs of businesses
–  Internal financial audit in Dak Nong
–  Audit settlement reports construction works field
–  Auditing revenue and expenditure costs and business operations.
–  Audited financial statements for tax purposes
Reasons to choose audit services in Dak Nong of AACS
Auditing services in Dak Nong ensure fairness, openness and transparency
Following strict processes helps businesses increase reliability
Audit Services helps financial reports be more accurate and honest.
Detailed planning helps businesses monitor and understand.
Ensuring quality and the ability to sensitively resolve problems when detecting errors.
Make sure to return reports on time and in accordance with legal regulations.
Please contact immediately Auditing services in Dak Nong of AACS for detailed audit and consulting service quotes. AACS is always ready to support your business and unit.
AACS AUDITING COMPANY LIMITED
Phone: 028 66 500 381 – Mobi: 0908 381 550 (Mr Manh) – Mobi: 0908 688 550 (Ms Phuong)
Email: info@aacs.com.vn